Hot off the press - Latest Perley Curtis news below!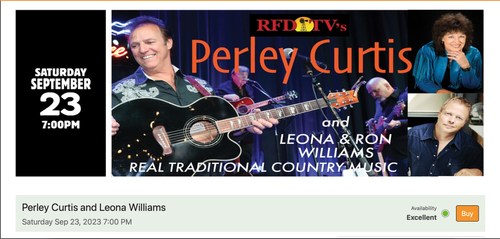 What do you get when you combine Perley Curtis and Leona Williams and Ron Williams on a show?
Please watch the video below!
More details on Perley's Tour Calendar
Great news for Perley Curtis and his fans! 
After many years of being one of Nashville's top touring and studio musicians, Perley's goal to be a solo artist is in full swing.